The era of lifting patients manually is over
The Savaria fixed ceiling lift was designed from the ground up for simplicity and purpose. It's thoughtful design to meet the needs of the patient and the caregiver.
We looked at everything. We knew that we could make a better product by looking at the details and questioning ourselves on how to improve everything we could. Hearing that lifts are not reliable and ready to use is most often due to the old technology of lead acid batteries.
A lithium-ion battery powers superior performance
With fewer service calls and far fewer battery replacements, the Savaria ceiling lift easily offers lower cost of ownership.
More lift cycles: delivers 50% more lift cycles per charge than industry average
Less charging time: recharges from full depletion in only 2 hours, with daily charge needed of only 15 to 30 minutes
Fewer replacements: battery replacement estimated at every 5 years with normal usage
More reliable: fewer service calls for dead batteries
Greener: no lead acid disposal issues and longer life of battery
No memory effect: battery does not deteriorate from constant charging
Power: fast lift speed even at maximum capacity lifting weight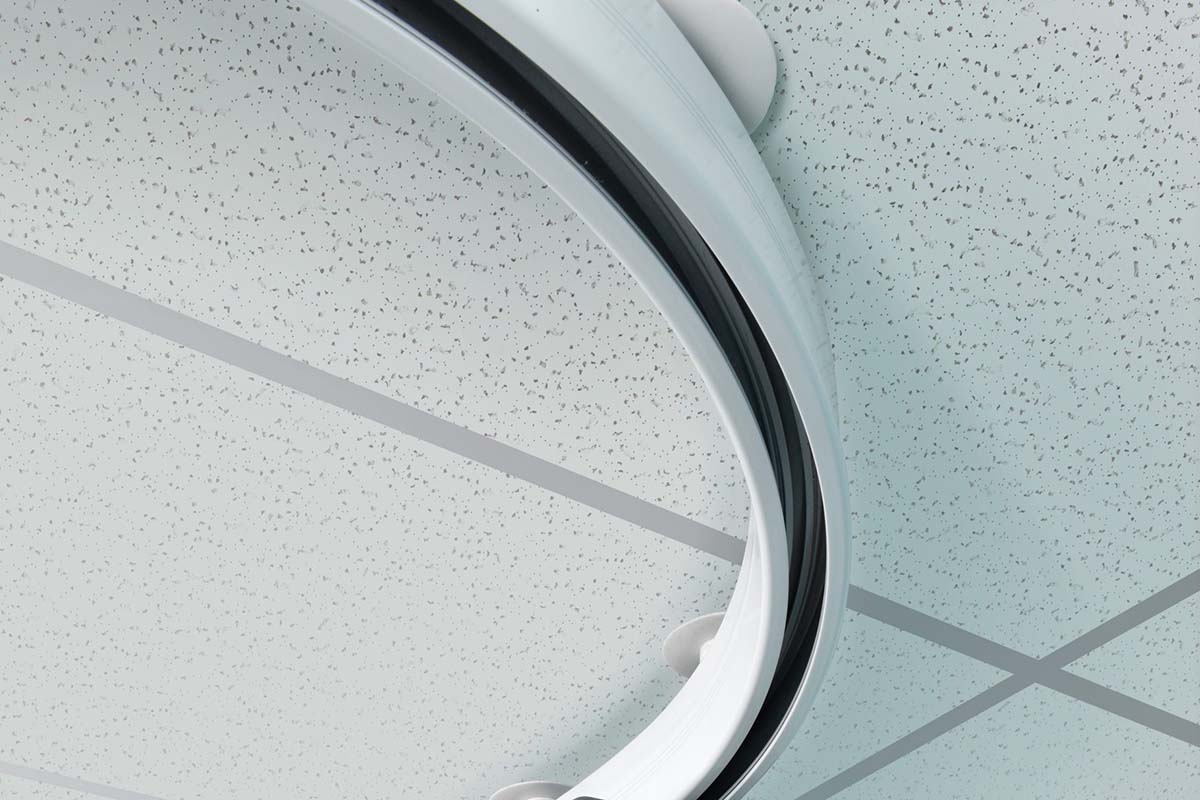 Compatible with other ceiling lift tracks
If you already have a track system installed, you may be able to continue its use by simply converting to a Savaria ceiling lift. A certified installer will verify load handling of your current track system and add the conversion kit. Savaria ceiling lifts are compatible with major current and older brands including Arjo Kwiktrack, Handicare, Prism, Tollos, BHM, Liko, Guldmann, Surehands, Horcher, and Barrier Free. Use our compatibility chart to see what's needed, or call us to get the answers you need.
Safe patient handling
Many healthcare professionals were taught that proper body mechanics can eliminate the risk of injury when lifting patients. But newer research shows us that the only safe way to reduce injury to thousands of caregivers is by using a ceiling lift. That said, how can institutions ensure compliance for use of ceiling lifts?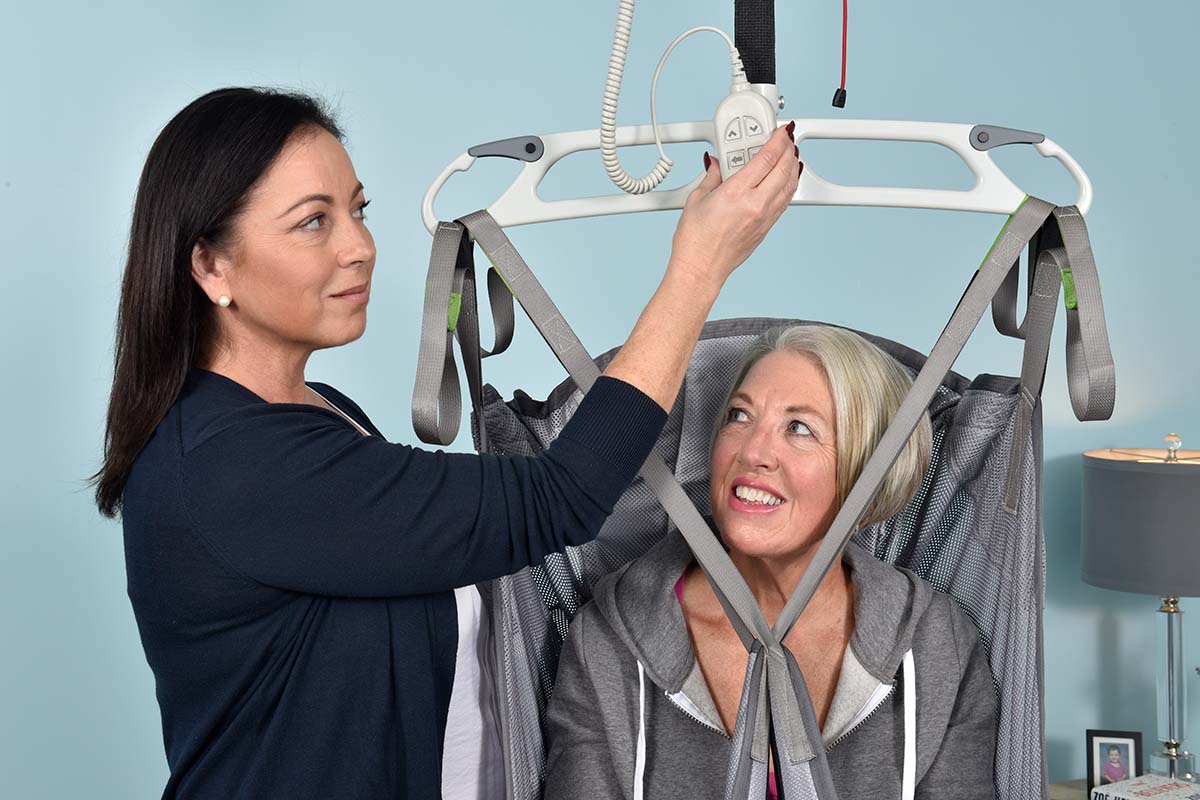 Easy to use and ultra reliable
From the first touch, the Savaria ceiling lift is intuitive to use. No extraneous buttons and lights will get in the way of quickly operating the lift to move up and down and side to side. With the lithium ion battery at work, the lift requires charging far less often and can be charged very quickly when needed. Add to that a long product life span with fewer service calls. It's built to be a lift that caregivers will love to use.
SureClip system
Traditional designs use a clip that opens inward. While that makes the clip easy to push during attachment of the sling, it also introduces a common mis-use issue whereby the caregiver mistakenly believes the sling has been securely fastened when in fact the sling loop is not inside the clip. The Savaria SureClip system opens outward to create a more secure method of attaching the sling to lift.
And some extra benefits…
No-fray lift strap
Savaria ceiling lifts feature a no-fray strap design with channel stitching, preventing accidental twisting of the strap and reducing abrasion found in traditional designs. The long lasting lift strap eliminates one of the most common early life service issues of replacing a frayed strap.
Waterproof handset
Easy to clean and waterproof (IP67), the handset is designed with hospital standards in mind. A robust membrane cover prevents moisture ingress and the durable design is built for long life.
Easy to service
From installation to required inspections or a service need, the ultra lightweight design makes everything easier and faster. Servicing can be done on a fixed lift without removal from the track, often without any tools.
Demand the best in accessibility