Rethink what a home elevator can be
Elevate the homes you design and build
Panoramic glass home elevator
Whether you are an architect planning the dream home, a builder making that vision a reality, or an interior designer making the space as functional and beautiful as possible, you want your clients to know that you have thought of every detail. No contemporary luxury home is complete without a home elevator – let us help you find the perfect Savaria Vuelift solution to wow your clients.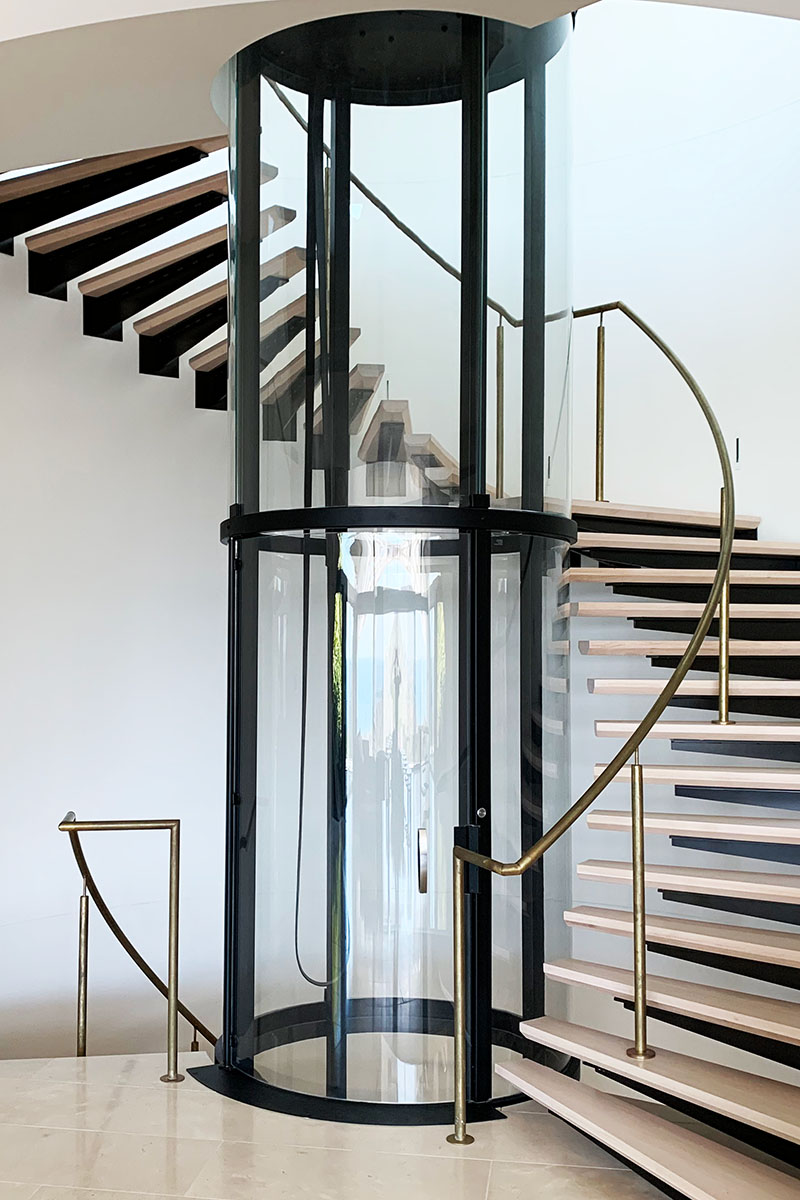 The applications are endless
From palatial penthouses to multistory villas, there is a Vuelift solution for every project. No matter whether you are designing from the ground up, or renovating an existing residence, Vuelift works… beautifully. Simply attach to a balcony, ascend through the floor, or use a combination thereof for multi-stop applications.
Mezzanine balcony • Spiral staircase • Wrap-around stairs • Through-the-floor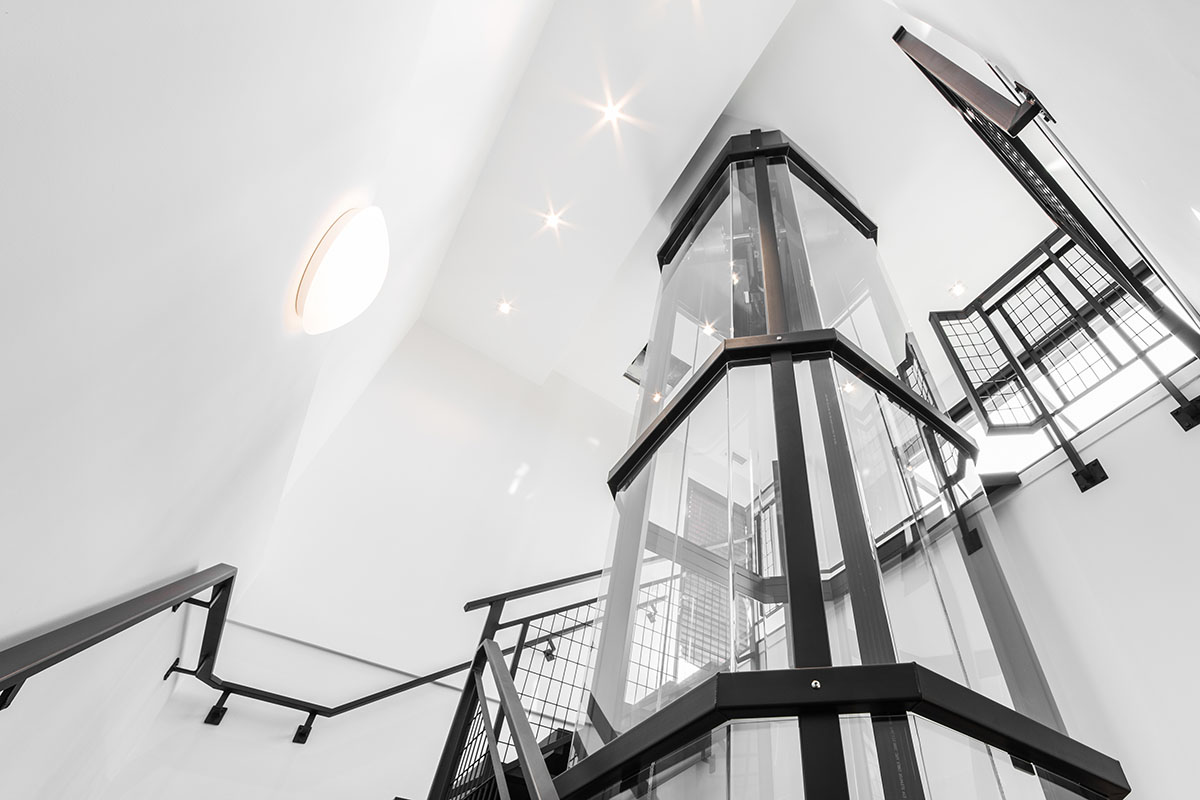 We took care of the details
Custom look without complexity
From the finest glass to a cab and hoistway designed to work perfectly together, we took care of every small detail so that you can focus on the big picture. A custom look has never been simpler – why spend precious time sourcing separate elements and coordinating contractors when Vuelift gives you perfect fit and finish every time?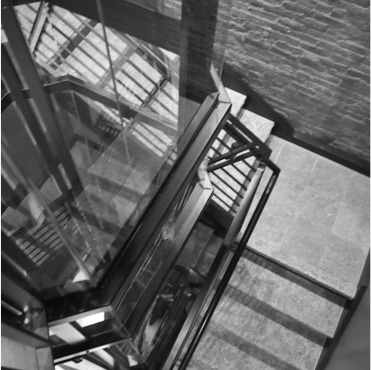 Construction not required
Vuelift's self-supporting hoistway means structural modification to the home is typically not required; most of the weight is transmitted through the steel frame structure to the lowest floor level. And while a 10.16 cm (4 inch) pit is recommended (7.62 cm / 3 inches for the Vuelift Mini), Vuelift can be installed without a pit – with a small ramp or short step into the elevator at the lower level. Components fit easily through standard door openings, down narrow hallways, and up stairwells with no special lifting equipment required – ideal for existing homes, including penthouses.
The new Vuelift Mini is designed specifically for flexibility in small spaces. Requiring only a 127 cm (50 inch) diameter footprint, you can place the Vuelift Mini against a wall, in a corner, in the middle of an open-concept living space or centred in a winding or circular staircase. It takes up 0.65 to 0.92 sqm (7- to 10-square-feet) less room than a traditional residential elevator.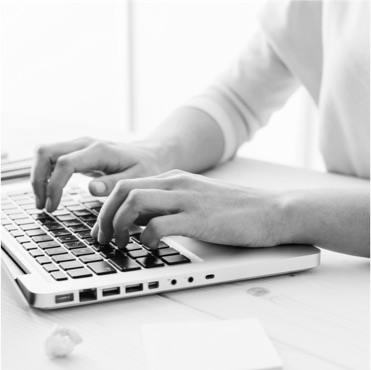 Not every home elevator is in full compliance with ASME A17.1 section 5.3, which outlines the criteria that the elevator must meet to be deemed safe in North America. The entire Vuelift family meets or exceeds these strict safety guidelines by: the cab gate and landing door complying with 2016 code for spacing and deflection; maintaining the minimum running clearance between the hoistway and cab; including an over-speed governor; and, using ANSI Z97.1 rated glass/acrylic materials for the cab and hoistway.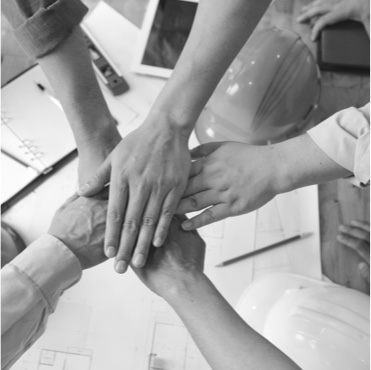 In addition to the stringent code requirements for home elevators, the Vuelift design incorporates many other cab and hoistway access safety features. These include two independent slack-cable switches, a digital rotary encoder to track cab location, interlock hoistway door safeties with a proximity sensor redundancy system, upper and terminal limit safeties, an emergency stop switch in the cab, and cab gate monitoring. This all adds up to a product that you can confidently recommend.
Don't let looks deceive you
While other home elevators on the market may look the same, the similarity ends there. The benefits of Vuelift over pneumatic vacuum drive technology are many and include: a tried-and-true reliable winding drum drive system; safety code compliance; smooth, consistent speed regardless of cab load or environmental factors; higher capacity (up to 431 kg / 950 lb); and, quiet operation (only 65 db or less). And every designer will appreciate that a smoky tint is not necessary – Vuelift's tint-free acrylic panels don't scratch during operation and remain crystal clear for years to come.
Build for the future
Universal design and aging-in-place are becoming hot topics with the growth of an aging – and often affluent – population. Provide solutions that enable future mobility without compromising aesthetics, and give your clients one more reason to be delighted with your services.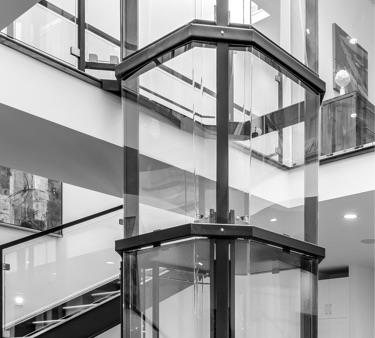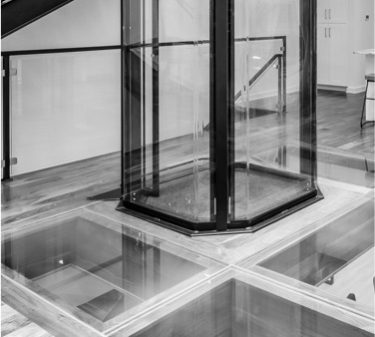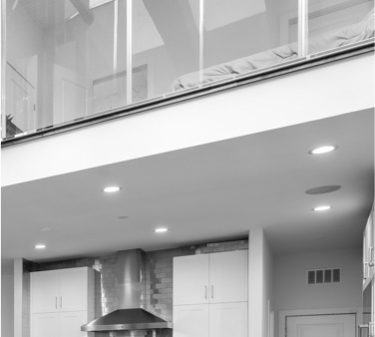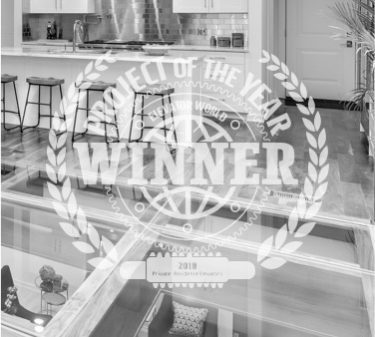 Don't just take our word for it – Savaria is proud to have the Vuelift home elevator recognized by the following reputable organizations:
Elevator World Project of the Year
First place in the residential elevator category
International Builder's Show
Best of IBS innovative building product finalist
Offer your clients the very best in accessibility